30 Day Challenge
I have selected one photograph taken with my little Canon S100 from each day of my walk through my community of Milenio Tres. This is to document my 30 day challenge to regain some level of fitness. Again, the objective of the 30 day challenge is to change my "at whim" attitude regarding fittness into a daily lasting event. So far it is quite fun! I reccomend the F11 – full page option for viewing this page.
November 4, 2012 – The Empty Outdoor Church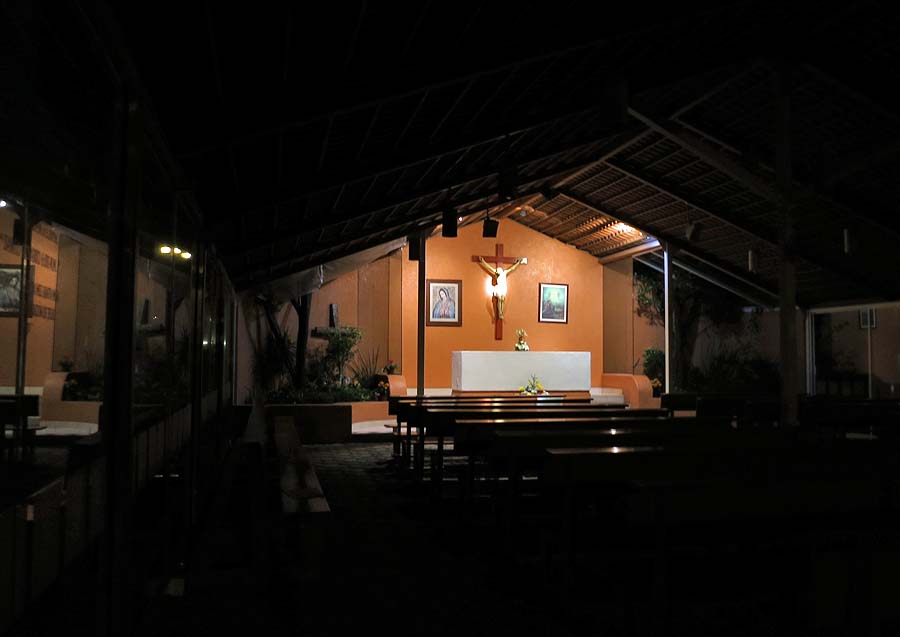 Even though the rainy season is over tonight it rained again. I opted to walk in the rain with a very good hooded wind-breaker and shorts. I passed this outdoor church full of hundreds of people. When I returned totally drenched, it was empty. Such is life. I heard today that "Raw Don" of the locally famous "Raw Meat" had died. He was 62.
November 3, 2012 – Capuccino frappé de cajeta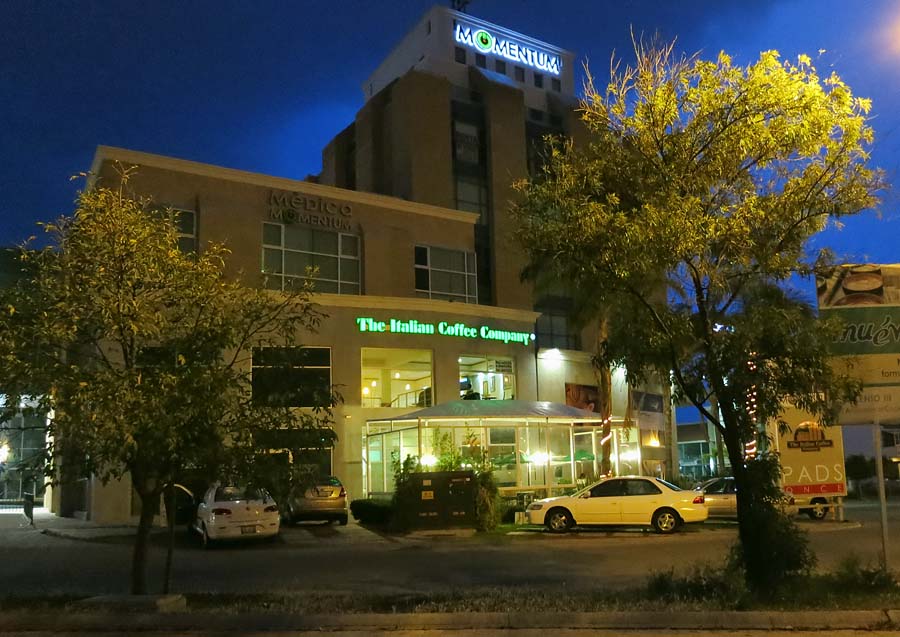 Today was my day off (and two more to go). My walk was late and just before I returned to mi casa the rains came. Rescue came in the name of the Italian Coffee Company.  The Capuccino frappé de cajeta that I had likely erased all the calories that I burned off – but who fucking cares – so much better than being soaked. The rains stopped fifteen minutes later, and I walked home feeling awesomely better.
November 2, 2012 – Día de los Muertos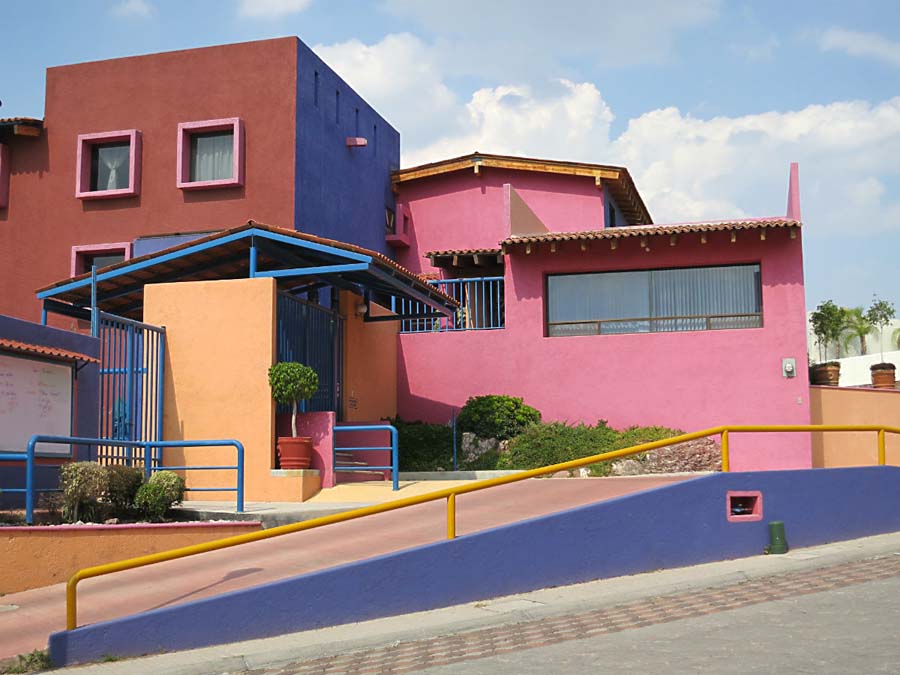 Here in México there is no fear of using bold colors. This is an elementary school near my home. If I were a kid I think I'd look forward to coming here. The view from the back of the school overlooking a valley is awesome as well.
November 1, 2012 –  Día de los Angelitos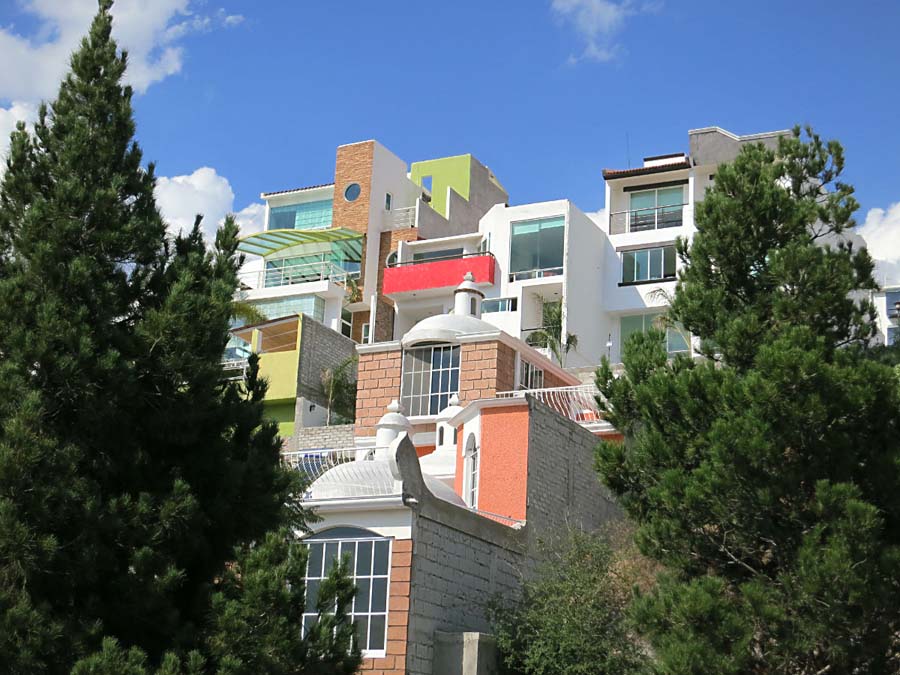 Homes are carved out of the bedrock here in Milenio Tres, and slapped together side by side like row houses in NYC. Prices vary from about $100,000 (USD) to $200,000 and up. Relative to most of México, living here is very comfortable. But in many of the newer areas the resident scorpions have refused to move – and sometimes can be found wandering about the house!