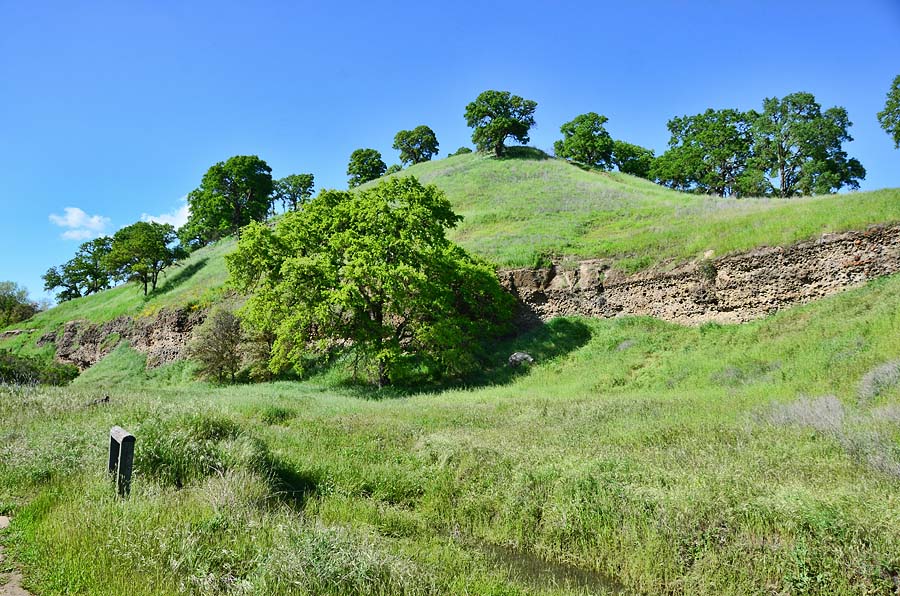 A Rare Green Hill on the American River Trail
It looks like the rains are about over, except perhaps for a day or two next week. Given the rains came late this season, water levels are still about 50% lower than normal. The ramifications of that will not be felt until late summer.
Right now there's lot's of fresh powder in Tahoe and the cattle of El Dorado Hills are about as happy as cattle can be, as the grass is all green.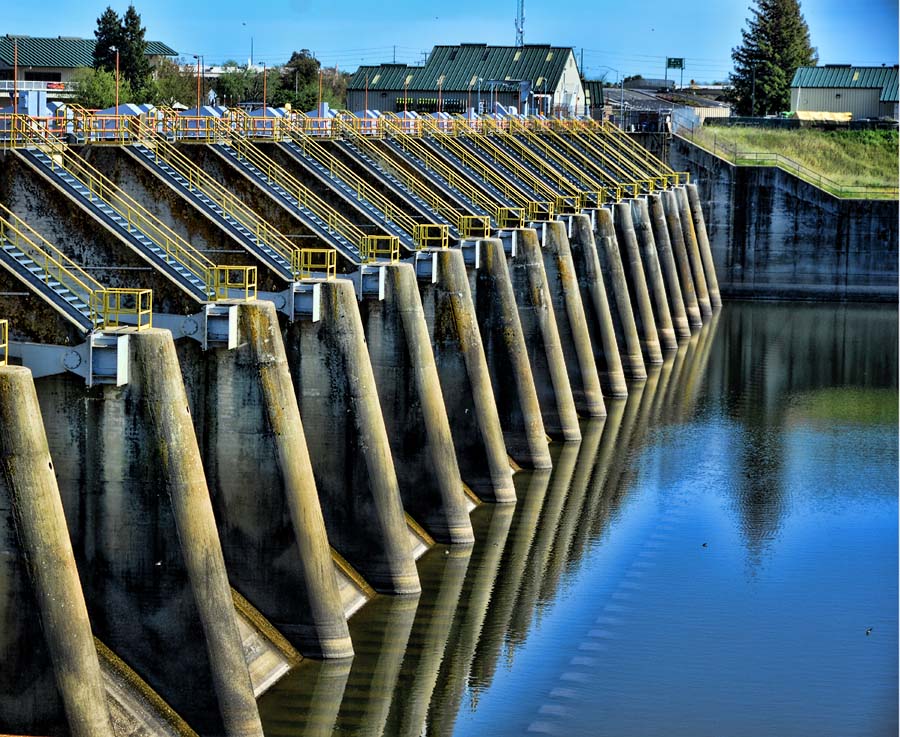 Nimbus Dam on the American River
I took the historic Folsom to Nimbus Dam circuit on the American River Trail today, and it is as about as good as a bike ride can get. Oddly heading back east to Folsom, the south side of the river had less hills (up) than heading west downstream. Go Figure.
It was so beautiful that I had wanted to stop a dozen times to take photos, but the point was to burn calories, so I kept a steady pace. Yet I was passed a few hundred times by more experienced cyclists that seemed to have a bit more endurance than me. Of course, this is only my second week on the trail.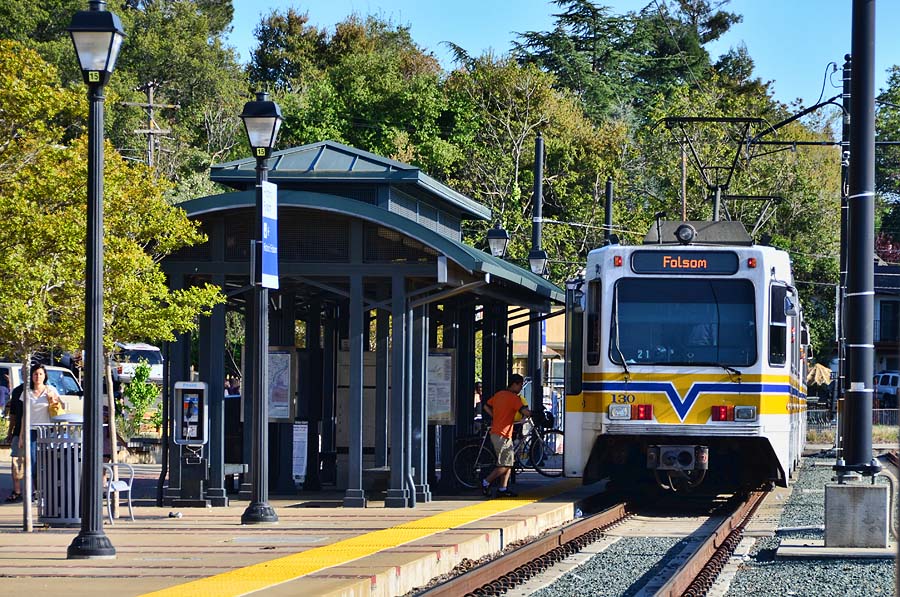 Last Stop for this Light Train the originates in downtown Sacramento
The ride went faster than I imagined, and by 5:30 p.m. I was back in historic Folsom. The main street was shut down today with a major Antique Show launching the beginning of Spring. The historic district was packed with people. I missed it all, preferring the ride along the river.
Odd, how I love it here so much,  and I may be off to India soon! Yup – India!