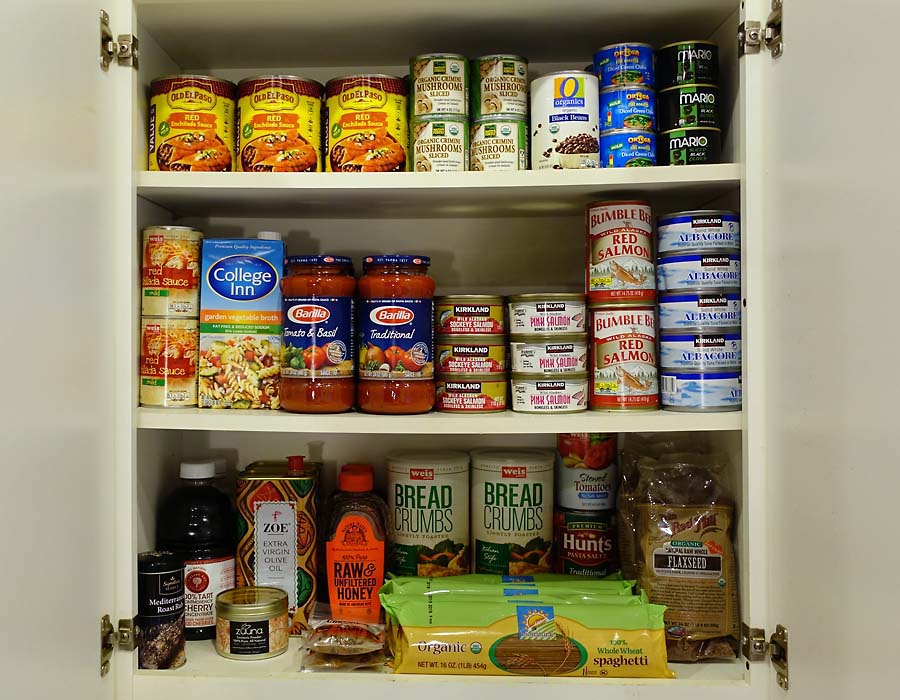 Now that the ham, garlic mashed potatoes and roasted vegetables are all gone, it's time to survive the winter on my new budget. I likely will not do any consulting until next spring – Airbus is on holiday until, well, whenever the French end their holiday.
My focus is developing a viable business plan. I have a dozen great carbon fiber products in the works, but I need to identify my market for investors. This is no easy task!
Although I thrive on fresh fruits and vegetables, I stocked up on some canned basics, and simplified my eating habits – whole wheat pasta once a week, chicken or seafood enchiladas a few days after.
Around here, one can only find farmed salmon, so I've adapted an old favorite of my mom's – salmon patties once a week. Of course, I prefer red salmon, adding onion, capers and a few other secret ingredients – better than the best crab cakes here in crab cake country!
Costco's Kirkland white albacore tuna is consistently the best one can buy. I'll take two cans, two chopped hard-boiled eggs with a bit of mayo, chopped onion and black olives on wheat toast with a freshly sliced avocado. Fantastic!