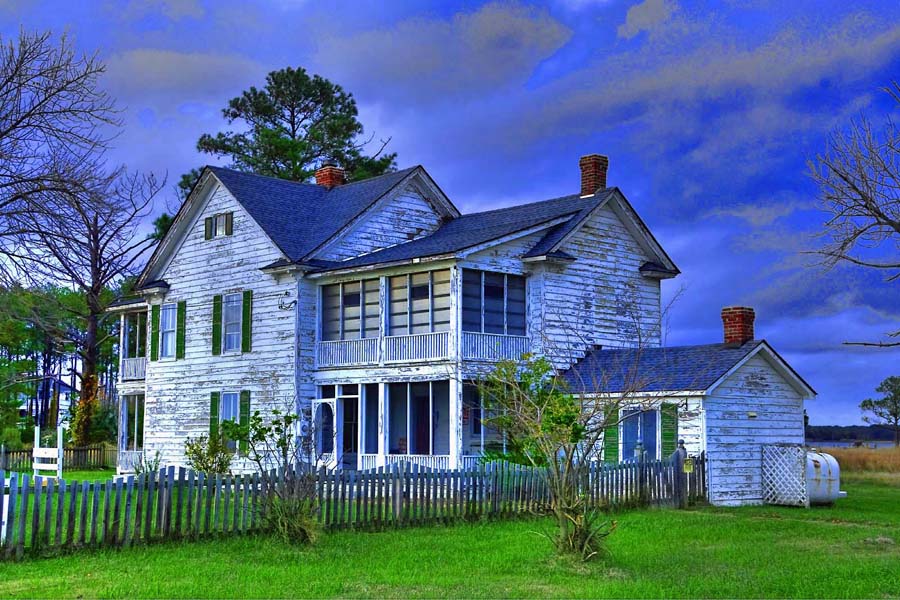 I took this first photo in October of 2009 when I was playing with HDR photography. I never quite mastered it. The house is a historic homestead, but I don't know (or care to look up) its history.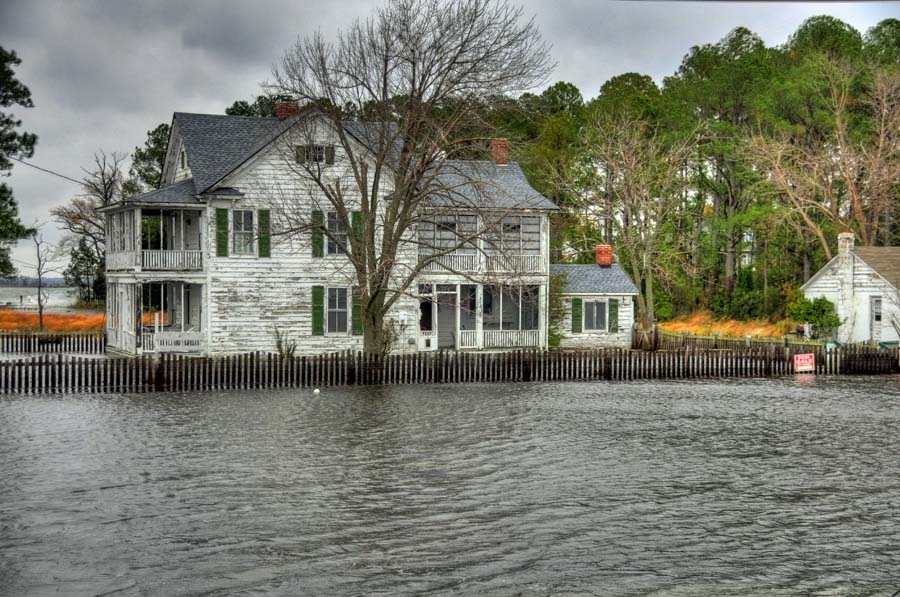 In November of that year we had a tropical storm roll through, flooding most of the island. I thought at the time the house was doomed, and that it would be torn down and replaced by a mansion like its neighbors.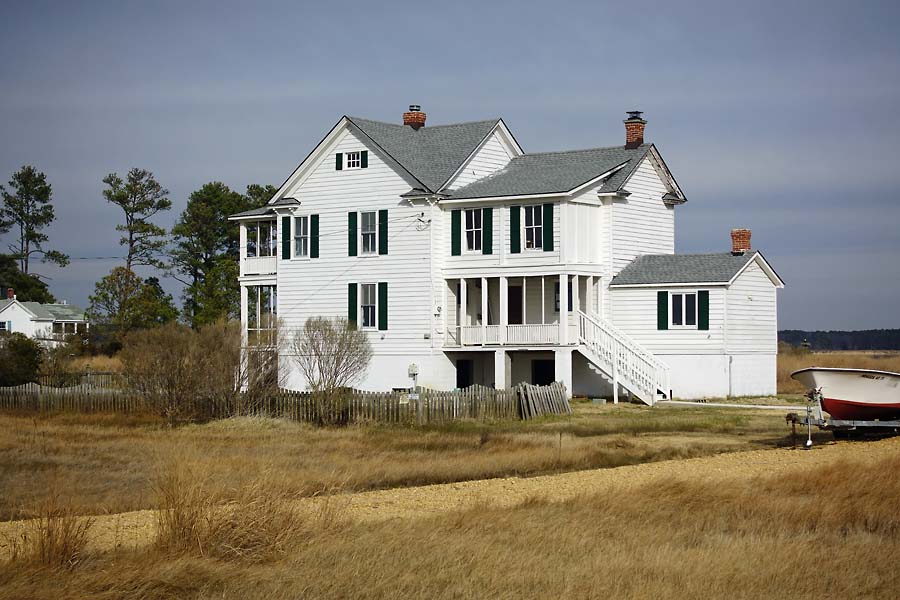 To my surprise someone raised the structure with a concrete foundation to a level above the flood line – as is now required for all new structures. Looks like they did a fair amount of restoration to the building as well. It is good to see someone had enough love for that old house to do so!