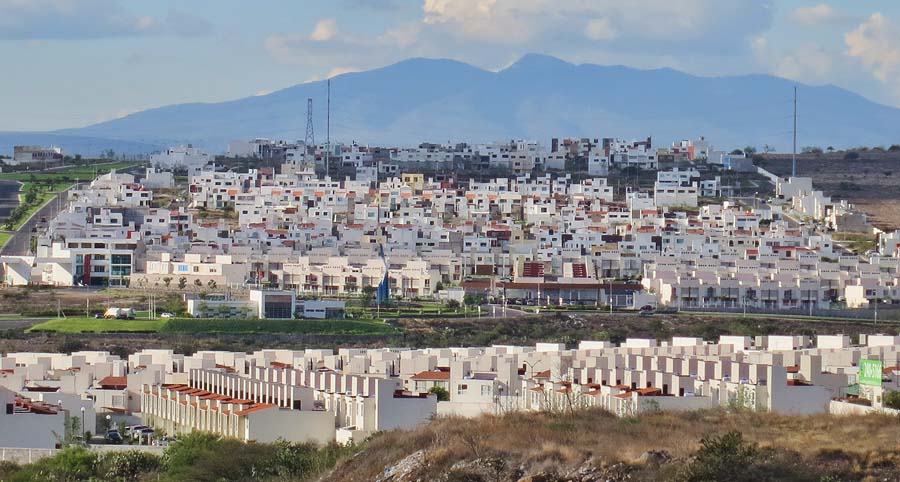 I pass this new suburb daily and I may wind up living here!
I am still attempting to adjust to a routine of working 12-hour days. Even though I have 3-day weekends, I don't think humankind was designed to be productive for that stretch of time.
But as aircraft are built 24/7, I do what I am task to do. After this assignment, I will likely take some serious time off.
This is an interesting little pocket in central Mexico. It's often assumed that all the global industrial growth has been centered in Asia, in spite of recent worries that China is on the verge of a bubble bursting in one form or another.
And of course in Mexico, with national elections coming July 1 (and a somewhat related escalating scandal in Washington), the talk is centered on how to minimize the horrific violence of the drug cartels.
Yet here in Querétaro there is fortunately a different dynamic: steady high-end industrial growth and an ever emerging middle class. There is a building boom here that is unlikely to burst for some time.
My client alone employs around 1700 engineers and trained technicians. That will continue to climb as a new building is going up to fabricate major sections of the new Global Express 7000 and 8000 (the ultimate flying machine for today's billionaires). The Eurocopter site across the highway is scheduled to open late this year as well.
Yet that is not the case across most of this country, as close to a third of Mexicans struggle in an informal economy without steady income. Current figures estimate that over 40% percent of the population lives under poverty, yet Mexico has the 12th richest economy in the world. And wage stagnation is likely a broader issue in the coming election than the cartel killings.
Travel a quarter mile past Querétaro's International Airport (and aerospace hub) to the small pueblo of Navajas, and the contrast is stark. It is a world a part from the sleek new air conditioned buildings going up to build the hottest new business jets that will transport multi-national corporate bigwigs and the super rich for decades to come.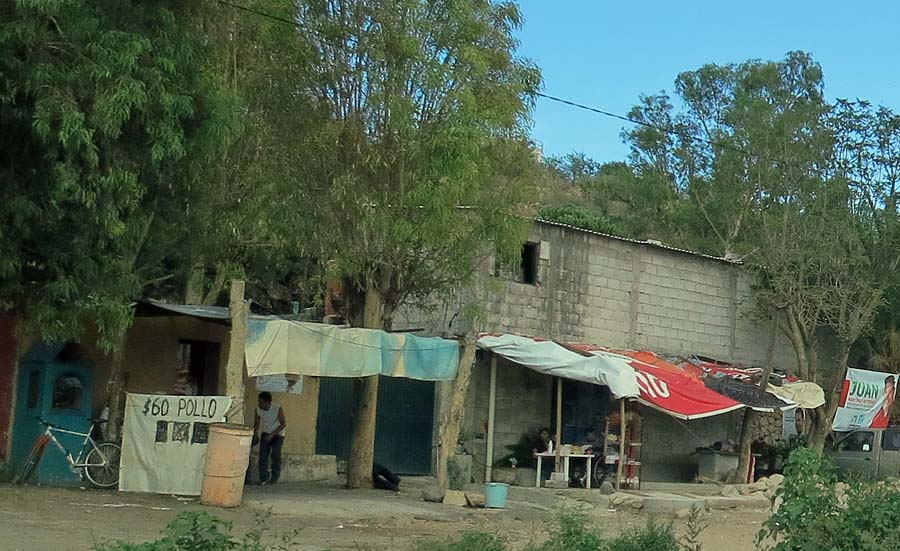 A different reality here, but oddly the people seem quite happy and they ride horses!
To be honest, I do miss my home in California, and even Piney Point. We take things like safe drinking water and produce for granted. In any event, all the problems in the US seem pale in comparison to those here in Mexico. Yet there is optimism here in Querétaro and middle class housing seems to be being built at a pace that the US experienced in the 1950's. Most folks here have no desires to cross the border to the US, except perhaps as tourists. And they do travel as tourists as often as they can.